COMMERCIAL AND INDUSTRIAL PLUMBING SERVICES IN MELBOURNE
PLUMBING, ROOFING, BUILDING, AND SHEET METAL FABRICATION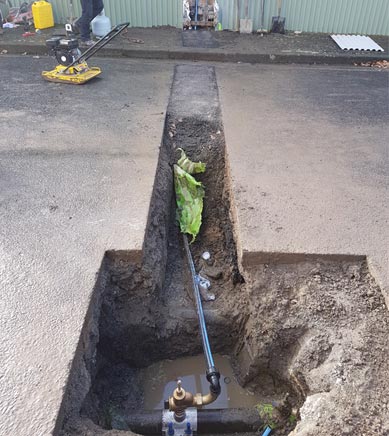 L&C Harding Plumbing is a licensed and registered Master Plumber that offers complete Commercial and Industrial Plumbing Services in Melbourne. We are a versatile company operating in Melbourne's Western Suburbs, and we offer complete solutions for all types of PLUMBING, ROOFING, BUILDING, AND SHEET METAL FABRICATION jobs.
Established for over 45 years, L&C Harding Plumbing has been a part of the Master Plumbers Association for over 35 years, servicing Melbourne's Metro and beyond.
We can assist with a diverse range of services with our team of qualified licensed and insured tradesmen. We specialise in backflow testing and general plumbing services and sheet metal fabrication.
We have been working with some of Melbourne's largest companies over the past 40 years. We have earned an excellent reputation for integrity and top quality workmanship in every project. We provide accurate and cost-saving solutions for our clients, meeting new demands using technologically advanced tooling and equipment for plumbing, roofing, building, and sheet metal fabrication.
We make it is easier for our clients because at L&C Harding Plumbing we can do more, and our reputation is our pride.
With a team of fully qualified and accredited plumbers, we can assist in all areas of plumbing in the Melbourne region , especially in Western suburbs like Footscray, Sunshine and Altona.
For all your Plumbing, Roofing, Building, and Sheet Metal Fabrication needs, do not hesitate to Contact Us.
We are always ready to assist you!
You may also Like our Facebook and Follow our Instagram page.