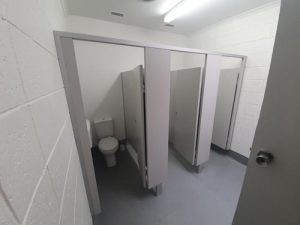 Carpentry & Maintenance
We run a small general building maintenance department.
Don't let the name fool you: L&C Harding Plumbing are skilled at more than just plumbing. We also have the capability to conduct building maintenance across Melbourne, including Sunshine, St Albans and Footscray and can take care of any odd jobs around your home that have been causing a nuisance.
This can include replacing faulty doors, installing wall partitions, damaged plaster or any other minor repair jobs around the home.
Building Maintenance Melbourne
Many homeowners may be tempted to conduct their own building maintenance. This, however, can be a bad move, as DIY solutions can often worsen the problem when not carried out by a professional. To avoid costly problems later on, it is best to trust L&C Harding Plumbing and our building maintenance in Melbourne.
No matter what suburb you're in, our expert team of plumbers and handymen will visit you and take care of your general building maintenance needs.
At L&C Harding Plumbing, we pride ourselves on excellent workmanship and customer satisfaction. You will be able to sit back in confidence knowing our plumbers and carpenters have over 15 years of experience in their respective industries, and will carry out the job to your expectation.
Call us today on 1800 426 664 to talk about our building maintenance in Melbourne.
For all your Plumbing, Roofing, Building, and Sheet Metal Fabrication needs, do not hesitate to Contact Us.
We are always ready to assist you!
You may also Like our Facebook and Follow our Instagram page.