Industrial Plumbing Melbourne: We Help You Choose and Install High-Quality Industrial Pipe Fittings
07 September 2023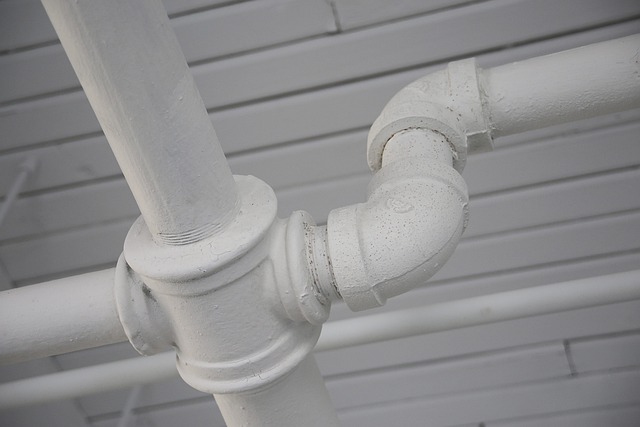 Industrial Plumbing Melbourne experts L&C Harding Plumbing will guide you in selecting & installing quality pipe fittings. Call us now at 1800 426 664.
Industrial plumbing Melbourne businesses trust is vital in ensuring the proper flow of water, gases, and other liquids within industrial facilities. In the bustling industrial sector of Melbourne, efficient and reliable plumbing systems are crucial for smooth operations. To achieve optimal performance and durability, choosing and installing high-quality industrial pipe fittings is essential. At L&C Harding Plumbing, we specialise in industrial plumbing in Melbourne, offering a comprehensive range of high-quality pipe fittings and installation services to meet the unique needs of industrial establishments. Here's how we can help:
Expert Guidance for Choosing the Right Pipe Fittings
Selecting the right pipe fittings is a critical decision that impacts the functionality and efficiency of industrial plumbing systems. With a wide variety of available options, it can be overwhelming to determine the most suitable fittings for your specific requirements. At L&C Harding Plumbing, our experienced professionals provide expert guidance to help you choose the right pipe fittings. We consider factors such as the type of material being transported, pressure requirements, temperature conditions, and compatibility with existing plumbing systems. With our in-depth knowledge and industry expertise, we ensure that you make informed decisions and invest in high-quality fittings that meet your needs.
High-Quality Industrial Pipe Fittings
When it comes to industrial plumbing, using high-quality pipe fittings is essential for long-lasting and reliable performance. At L&C Harding Plumbing, we understand the importance of durability and functionality in industrial environments. That's why we offer a wide range of industrial pipe fittings sourced from trusted manufacturers known for their exceptional quality. From stainless steel and carbon steel fittings to PVC and copper fittings, we provide a comprehensive selection to suit various industrial applications. Our high-quality fittings are built to withstand the demands of heavy-duty operations, ensuring optimal flow and minimising the risk of leaks or failures.
Professional Installation Services
Choosing the right industrial pipe fittings is only the first step. Proper installation is equally important to ensure a leak-free and efficient plumbing system. At L&C Harding Plumbing, we have a team of skilled and licensed plumbers who specialise in industrial plumbing installations. Our professionals have extensive experience working with diverse industrial settings and follow industry best practices to deliver reliable and accurate installations. Whether it's a new construction project or replacing existing fittings, our installation services are tailored to meet your specific requirements, ensuring a seamless and high-performance plumbing system.
When it comes to industrial plumbing in Melbourne, we are your trusted partner. We provide expert guidance in choosing the right pipe fittings, offer a wide range of high-quality options, and deliver professional installation services. With our commitment to customer satisfaction and attention to detail, we ensure that your industrial plumbing systems are efficient, reliable, and built to last. Talk to our friendly team to discuss your industrial plumbing needs, and let us help you choose and install the best pipe fittings for your facility.