Melbourne Industrial Plumbers: L&C Harding Plumbing's Commitment to Excellence
04 October 2023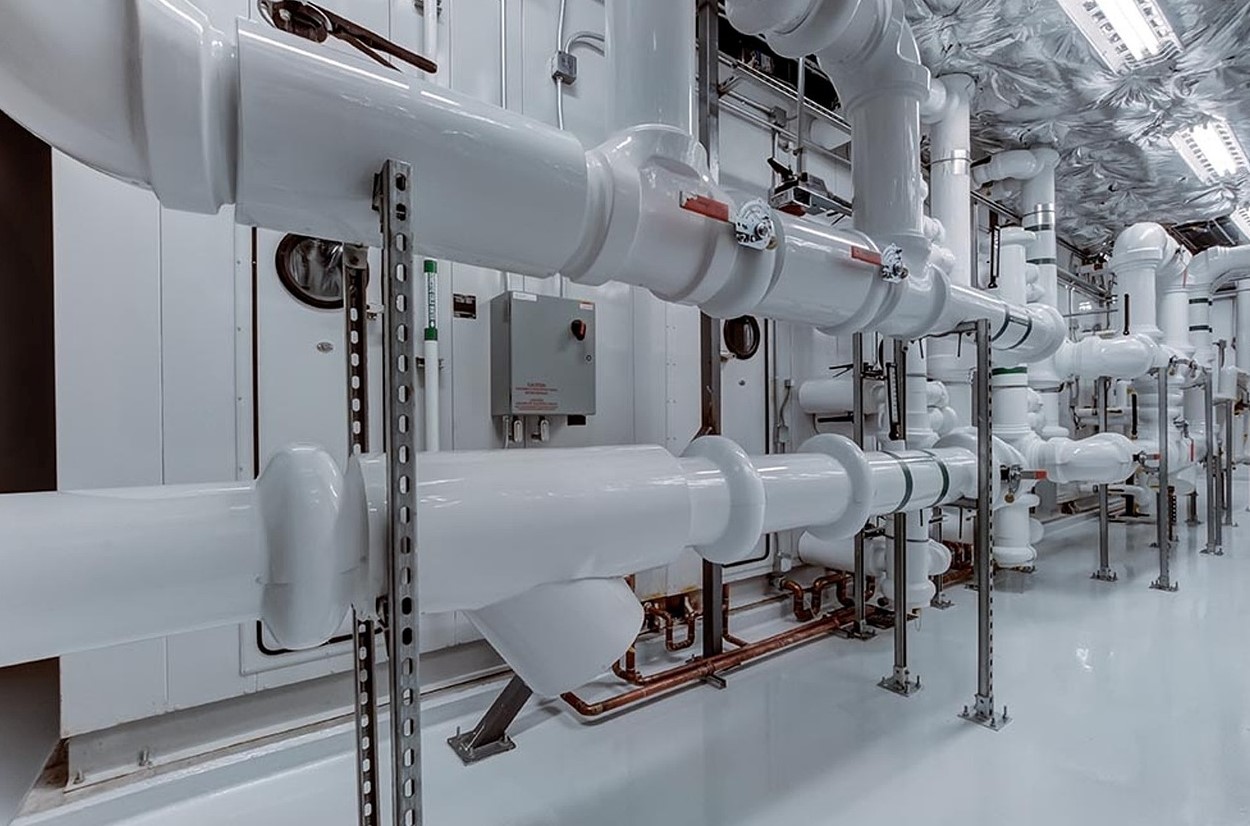 Need help from Melbourne industrial plumbers? L&C Harding Plumbing is here to help. We are your trusted experts for all plumbing needs. Call 1800 426 664.
L&C Harding Plumbing is one of the most experienced and reliable Melbourne Industrial Plumbers that can provide exceptional industrial plumbing services in Melbourne. Our team specialise in providing comprehensive plumbing solutions for industrial facilities of all sizes. In this blog, we delve into the unparalleled benefits of choosing our team at L&C Harding Plumbing for your industrial plumbing needs, highlighting our expertise, dedication to quality, and commitment to delivering exceptional results.
Extensive Industrial Plumbing Experience
L&C Harding Plumbing boasts years of experience catering to industrial establishments' unique plumbing requirements. Our team of skilled plumbers has tackled diverse and multi-disciplinary industrial projects, from factories and warehouses to manufacturing plants and industrial complexes. With this extensive experience, we have honed our skills in handling complex plumbing systems and overcoming challenging issues.
Customised Plumbing Solutions
Every industrial facility has its specific plumbing needs, and L&C Harding Plumbing understands the importance of tailored solutions. Our Melbourne industrial plumbers conduct a thorough assessment of each project, taking into account the facility's layout, machinery, and water usage patterns. This meticulous approach allows us to develop customised plumbing solutions that optimise efficiency, reduce downtime, and enhance overall productivity.
Emergency Industrial Plumbing Services
In industrial settings, plumbing emergencies can lead to costly downtime and disruptions. L&C Harding Plumbing provides swift and reliable emergency plumbing services, available round-the-clock. Whether it's a burst pipe, a malfunctioning boiler, or a blocked drain, our responsive team is equipped to handle any plumbing emergency efficiently, minimising downtime and ensuring your operations run smoothly.
Compliance and Safety Assurance
Industrial plumbing systems must adhere to strict regulatory standards. L&C Harding Plumbing is well-versed in industry regulations and ensures that all installations and repairs comply with safety codes and guidelines. Our commitment to safety extends to our workforce as well, with a focus on adhering to safety protocols and providing a secure working environment for everyone involved. We take pride in delivering reliable industrial plumbing services that not only meet regulatory standards but also prioritise the well-being of our clients, our team, and the smooth operation of their industrial facilities.
When it comes to industrial plumbing services in Melbourne, L&C Harding Plumbing stands out as a trusted and reliable choice. With our extensive experience, customised solutions, emergency services, and unwavering commitment to compliance and safety, we are the go-to Melbourne industrial plumbers for businesses seeking exceptional plumbing solutions. Whether you require routine maintenance, plumbing repairs, or installation of new systems, L&C Harding Plumbing has the expertise and dedication to ensure your industrial plumbing needs are met with precision and efficiency. Invest in the excellence of L&C Harding Plumbing and experience the peace of mind that comes with having a dependable partner for your industrial plumbing requirements.